Welcome to Hands on Care
The team here at Hands on Care is made up of friendly and trained carers who are on hand when you need them for your personal and social care. But who are we?
Founded 10 years ago, Hands on care is a family run business with a dedicated team of carers that specialises in home care, often known as "domiciliary care", offering for both social and personal care. We work closely with individuals and their families to ensure that they are receiving the very best personalised care possible.
Whether you are 18 or 108, we can offer you high-quality support and help to enable you to continue living at home, where you belong.
Maintaining independence is important to many people, and we want you to feel rest assured that our team can help to encourage this, while being on hand for anything that is needed, even if it's just for a friendly chat with a cup of tea!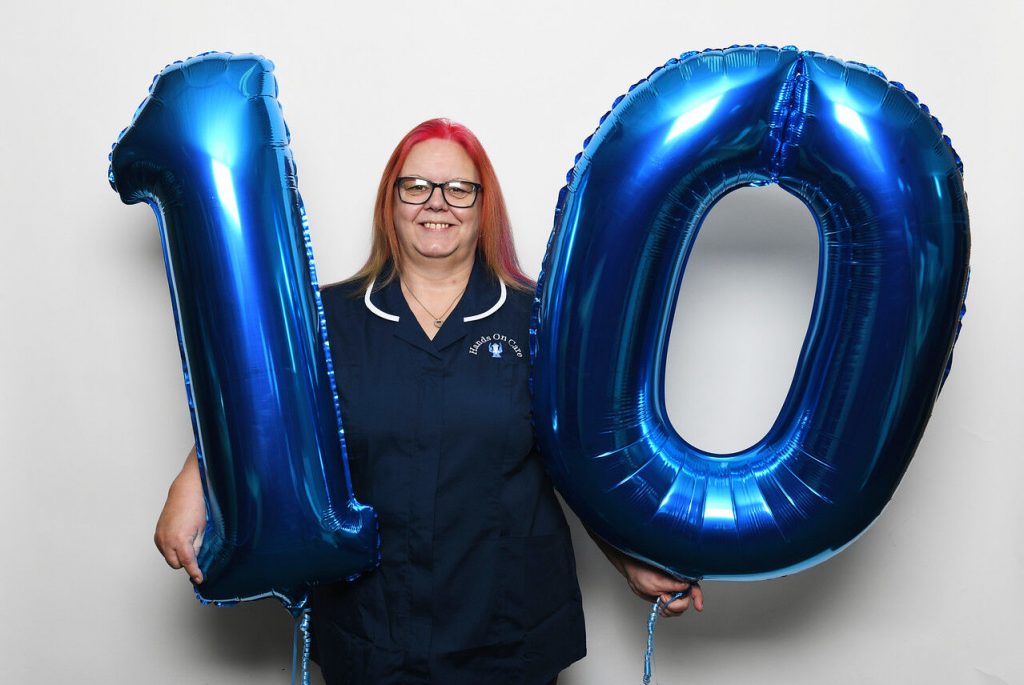 Our History
Founded by Mandy Hands (pictured to the left), an experienced Healthcare Manager and graduate of the University of Wolverhampton in 2011, Mandy, began the business single handily back in 2011. Within the first two years, Hands on Care employed fifteen members of staff, fast forward to the present day and we now employ 65!
Over the last decade, Mandy has witnessed changes within the care industry including the introduction of the 2014 Care Act and the 2018 Data Protection Act. Both have changed the way that care providers are regulated, and enabled people to choose to be cared for at home for longer – a benefit to both care receivers and care providers such as ourselves.
Celebrating our 10th anniversary in 2021, Mandy, Founder and Registered Manager, said;
"Our aim as an organisation is to make life easier for people who choose to be cared for in their own homes. We believe that it's important to give our clients the opportunity to live independently".
Who We Serve
Our team of carers travels across from Telford to Whitchurch to visit people from all walks of life.
Including; Broughall, High Ercal, Higher Heath, Hodnet, Market Drayton, Muckleton, Newport, Prees, Roden, Rodington, Shawbury, Stanton Upon Hine, Telford, Tilstock, Upton Magna, Wellington, Wem, and Whitchurch.
So if you feel that yourself or a loved one needs an extra helping hand please get in touch with us today. We can discuss your needs, whether they are long term, or short term following an illness or injury, or to offer their current carer/family a spot of respite.
Our main clientele includes:
Adults over 18 with frailties
People with sensory loss
People with learning difficulties
People with dementia
Those recovering from illness
People who are terminally ill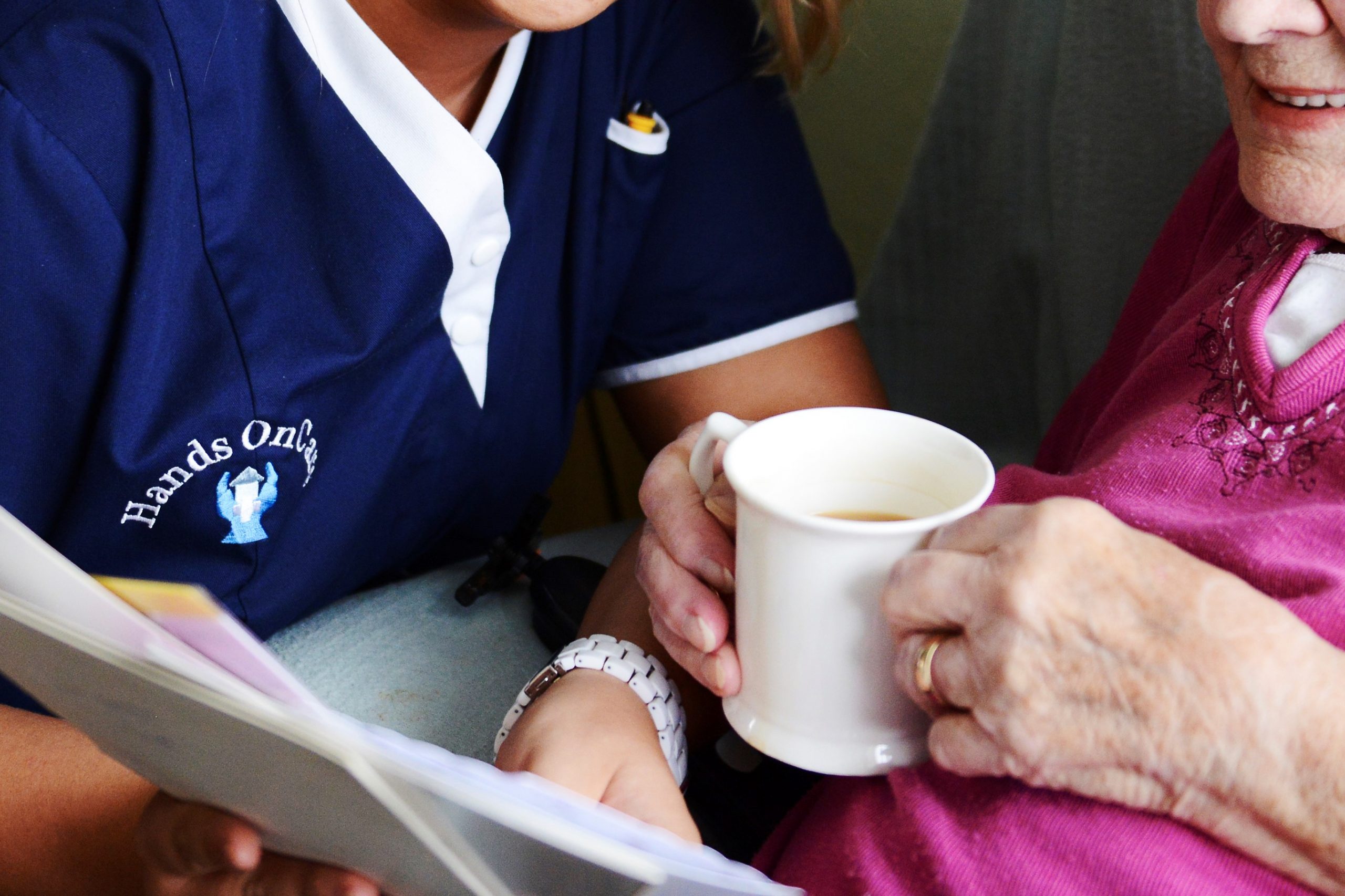 Social Care
Our caring team of Social Carers are on hand to help you or your loved ones maintain as much of their independence as they possibly can. This means that each week, or day, our carers can help you with a range of odd jobs, from popping out to the shops for you, or even taking you with us, to getting you out to your local day centres.
For more information on the social care package that we can provide, please visit our Social Care page.
Personal care
Personal care is all about ensuring the dignity of the individual, and we can guarantee that each and every one of our carers will help to uphold this.
Personal care can help you to get on with your day as normal, from getting out of bed and getting dressed, to keeping on top of cleaning and shopping.
For more information on the personal care package that we can provide, please visit our Personal Care page.
Cleaning Services
Cleaning your home can sometimes be a bit of a daunting task when you are unable to keep on top of it. That's where our team can step in and lend a helping hand. With everything from the washing up to the laundry covered, you can sit back and relax in the knowledge that your house will be just as clean as ever in no time. Our team will never step on your toes though! If there are things that you still wish to do yourself, we will work around you, and when you do need a  hand, we'll always be there. 
For more information on the cleaning services that we can provide, please visit our Cleaning Services page.
Contact Us Today To Find Out More
Our friendly team can help to make things that little bit easier, whether around the home, or getting out of the house for a little while. Please get in touch with us today to see how we can meet your needs.